Thorndon Farmers' Market takes place every Saturday, rain or shine, from 8.30am to 12.30pm
in the carpark of the Cathedral of St Paul in Hill Street, Thorndon, Wellington.
Every week producers from within 350km of Thorndon bring their lovingly grown and produced fresh, edible products to this vibrant setting right in the heart of New Zealand's capital. Come and see the range of produce and services and meet the Stallholders at Thorndon Street Farmers' Market.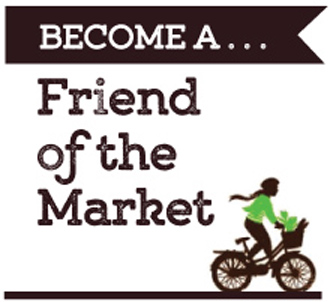 The Thorndon Farmers' Market would like to welcome each and every customer to become a 'Friend of the Market'. We are so proud of what we do and what we bring, and so to make sure of our survival and growth, we need your financial help. For $25 you will not only receive weekly discounts with two selected stallholders for one year but you will also be providing us with the financial means to move our market forward. It is you, the people, who will keep our special market alive... Become a friend today of "Wellington's home of local food".
Enquiries relating to this should be directed to the market manager.